Regular price
$900.00 USD
Regular price
Sale price
$900.00 USD
Unit price
per
Sale
Sold out
Share
This beautiful vintage queen sized rice carved bed is not only a stunning example of fine craftsmanship and intricate design, it has a rich and fascinating history.  It is in very good condition, it is traditionally crafted in cherry wood and the four tall posts are carved with traditional rice carving designs.   Originating in the south, rice carved beds were designed to provide a cool and comfortable sleeping area during the hot and humid nights of the region. The distinctive design with a low foot board allowed for air to circulate and cool sleeping area. The rice design on the bed was also symbolic of prosperity and wealth and was often decorated with ornamental details to showcase the owner's status.
In the United States, rice beds became fashionable in the 18th and 19th centuries, and were often crafted from high-quality woods such as mahogany and cherry.
This particular vintage rice bed is a testament to the enduring popularity of this classic style. Crafted from high-quality cherry wood, it features intricate carvings and a sturdy four-post construction that exudes a sense of elegance and grandeur. The carvings are skillfully executed, with fine details and delicate curves that add depth and dimension to the overall design.
This rice bed is still in excellent vintage condition, with a solid construction that is built to last. I have noted a small chip in the left post on the foot board. It faces the headboard, not outward. (see photo). Its warm, natural wood tones and classic design make it a versatile piece.
Whether you're a collector of vintage furniture or simply seeking a functional and stylish piece that will stand the test of time, this rice bed is sure to exceed your expectations. With its timeless beauty, practical design, and rich historical significance, it is a true treasure that will bring joy and comfort for years to come.
This bed is queen sized at 64.5" wide and area for mattress is 60.5" wide. Slats can be purchased at any home improvement store or amazon.
This piece will be professionally packed and delivered anywhere in the US (excluding Hawaii and Alaska). This piece, as with everything I ship, will also be insured. Please be aware shipping furniture may take several weeks as this is a specialized field. I will contact you with the shipping details after this is purchased and I have arranged the shipment so you will be aware of when you will be receiving it. 

General Note: As with all of my products, unless noted, this is a used, not brand new piece. There may be flaws or imperfections due to the age. I do my best to describe or photograph any large imperfections that I note, but since this is a used piece, be aware, they may be present. Message me if you have any questions.
View full details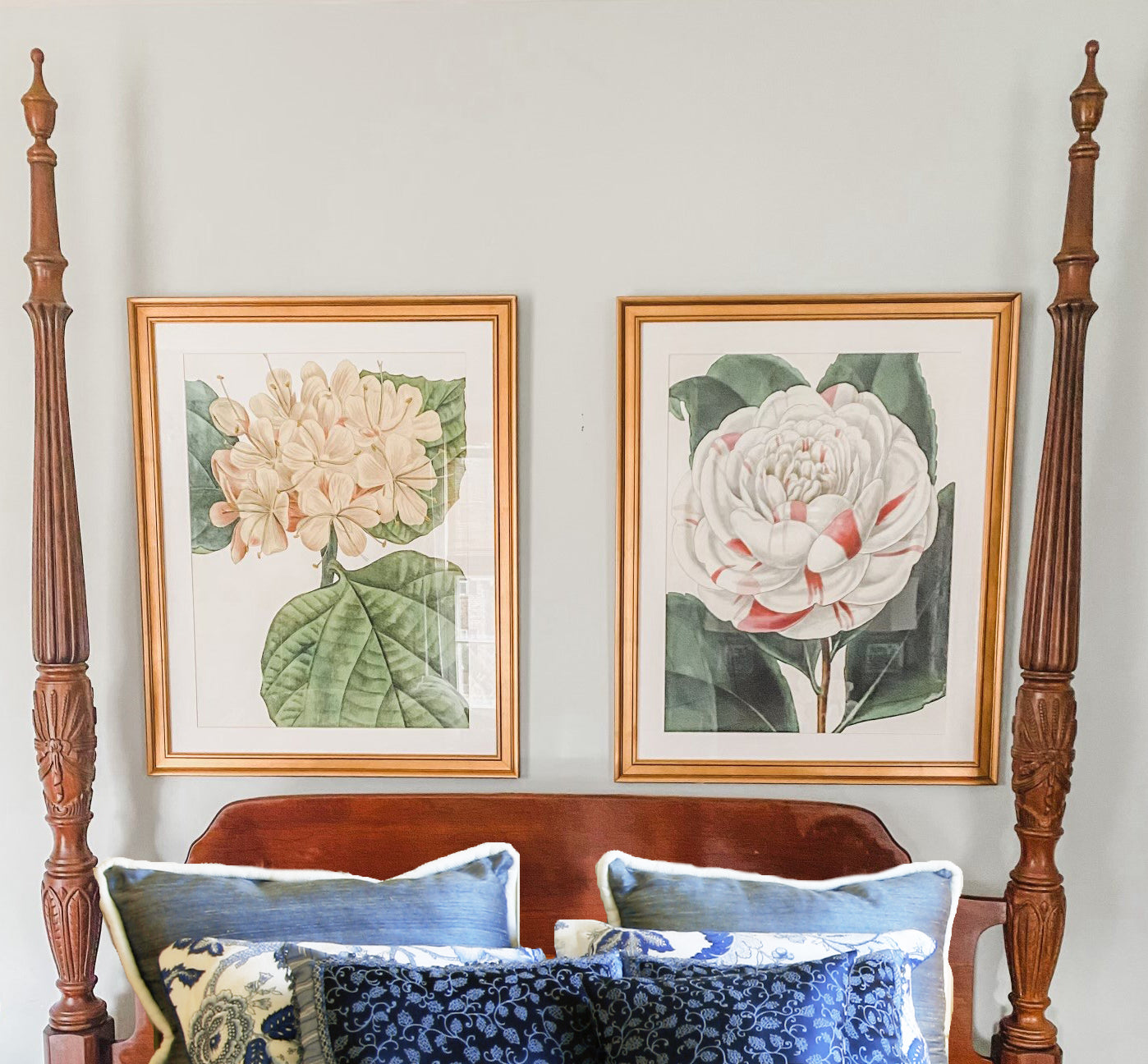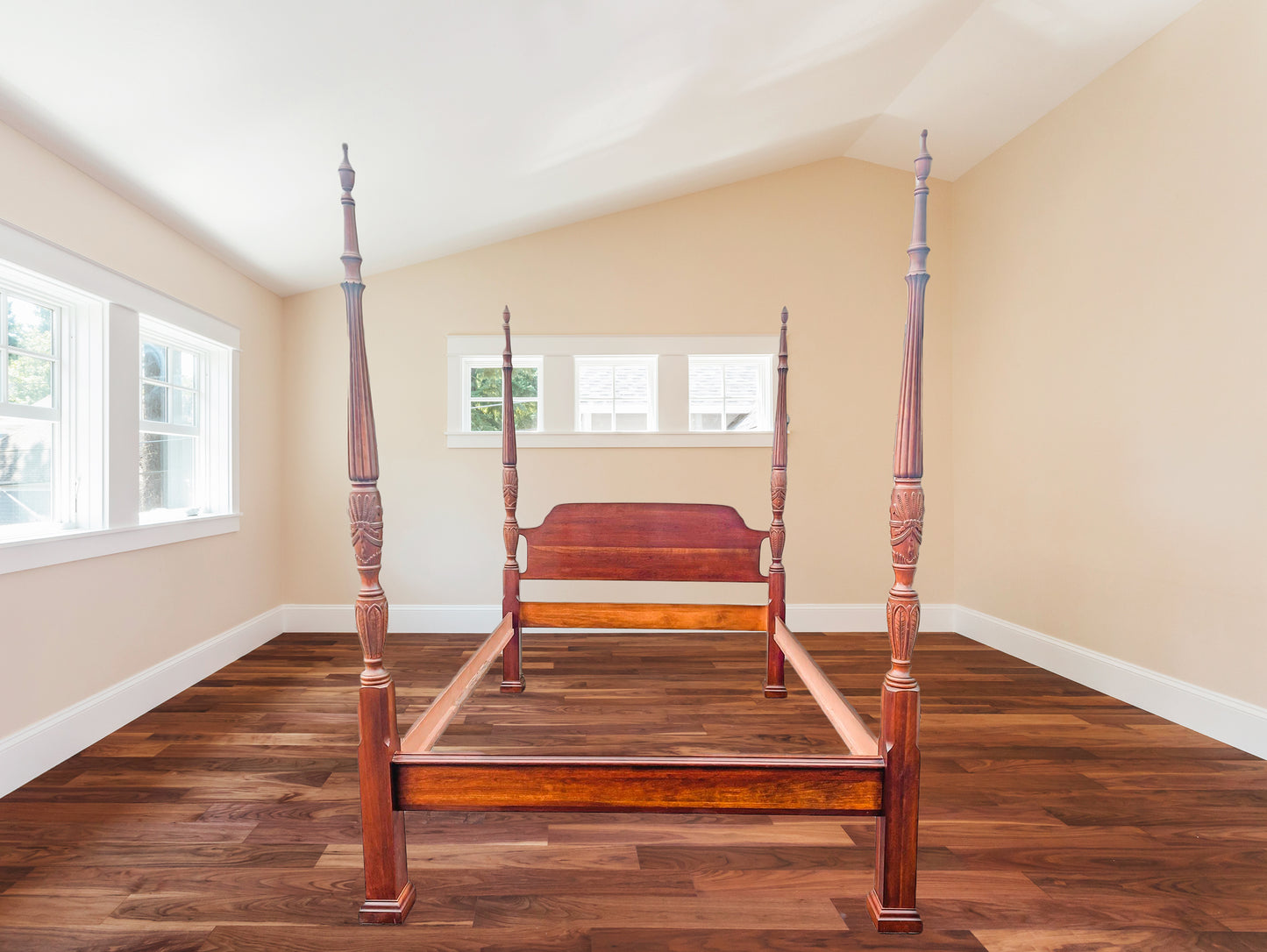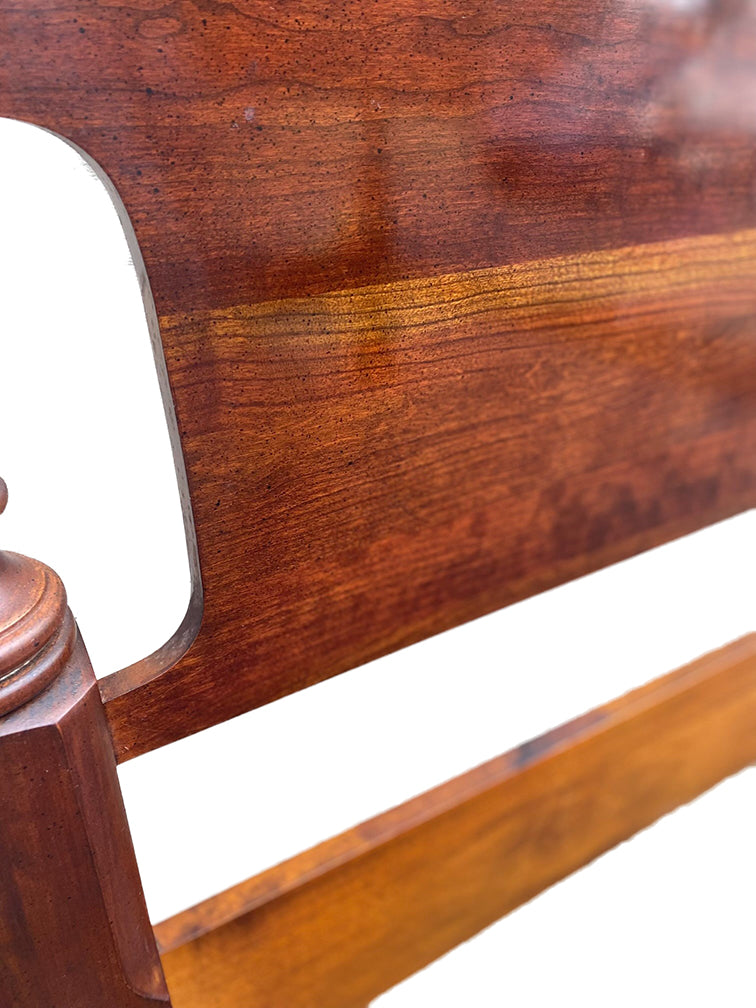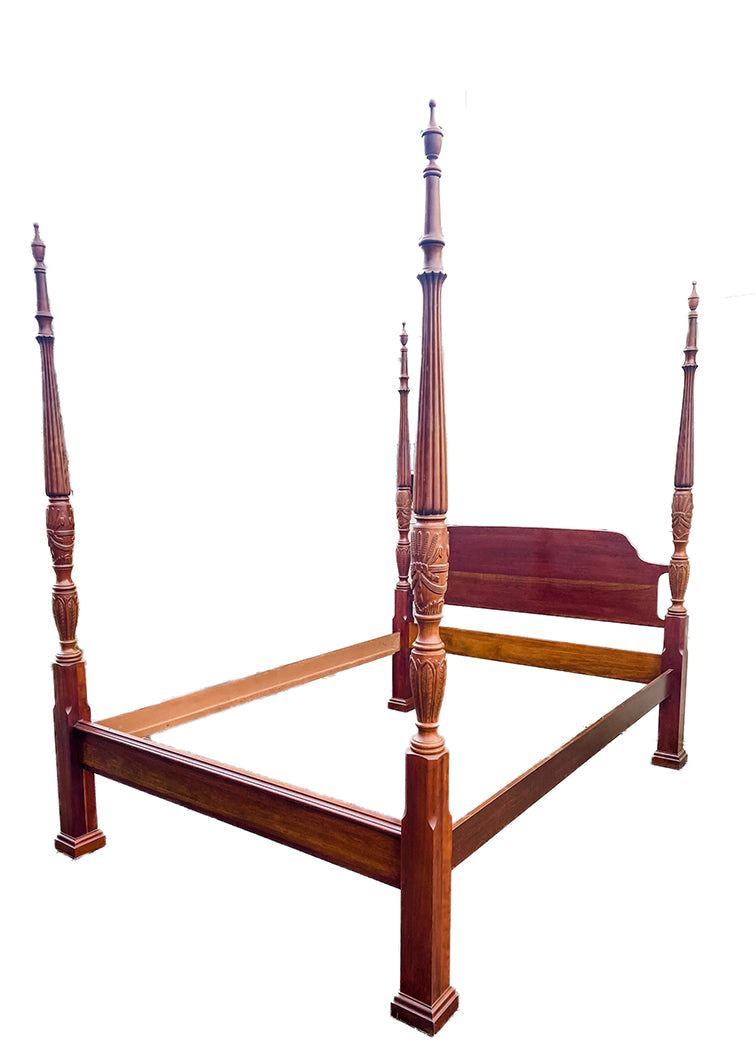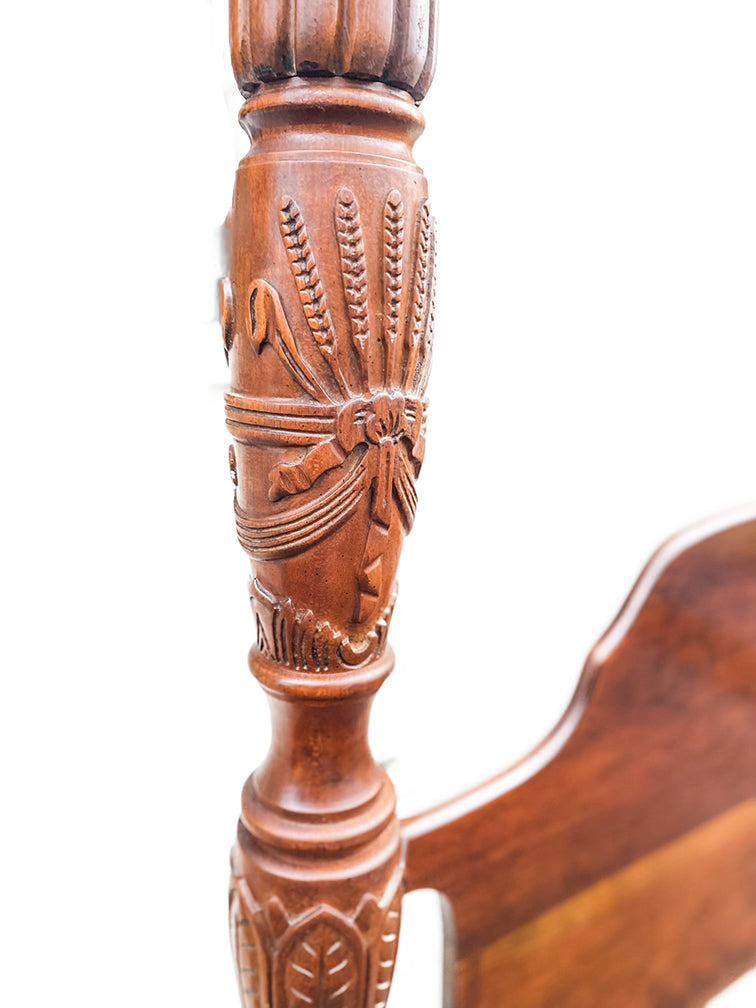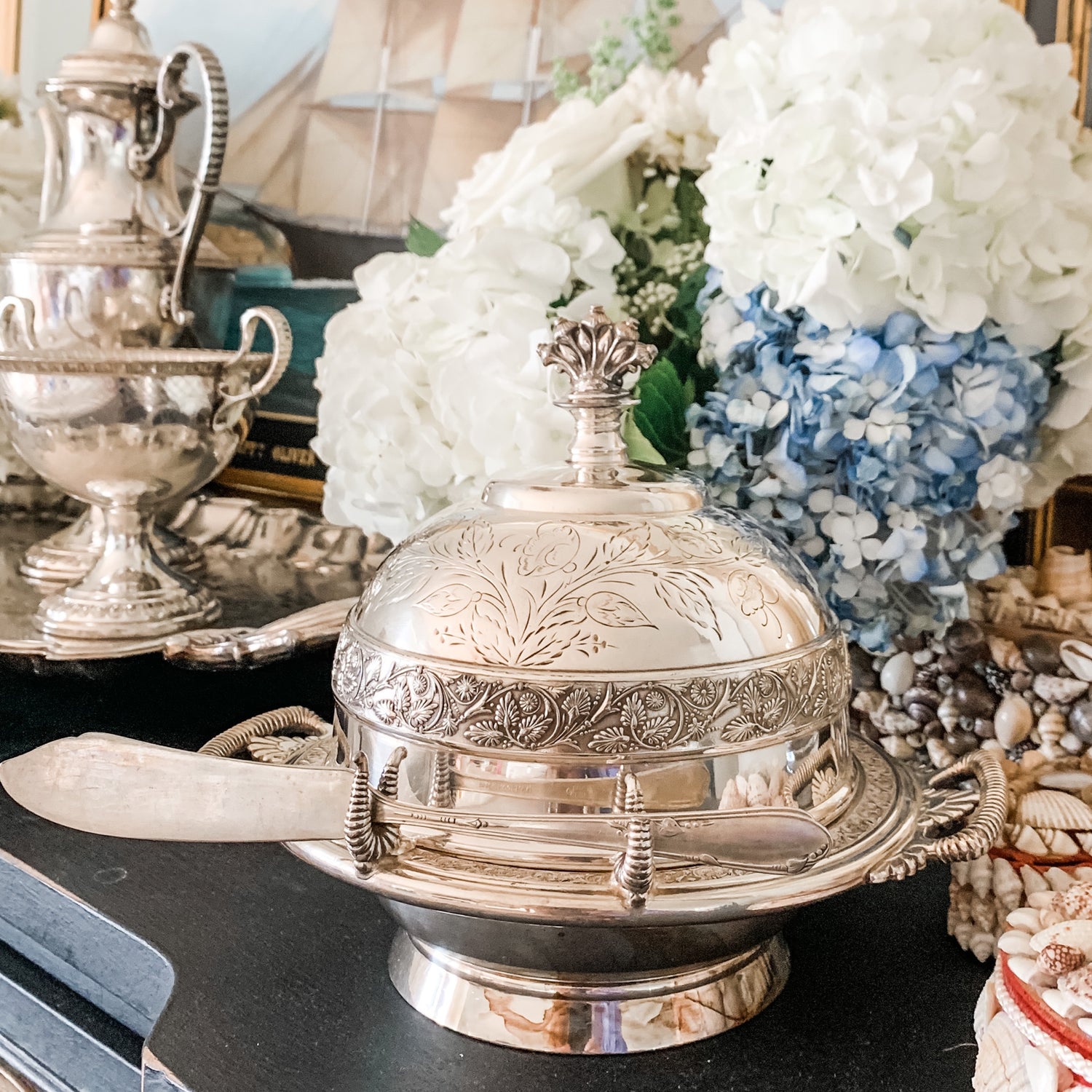 Welcome Home
Raspberry and Royal vintage and antiques are curated with timeless taste so you can be confident your home conveys the finest design and the comfort of a well-decorated space.