Regular price
$600.00 USD
Regular price
Sale price
$600.00 USD
Unit price
per
Sale
Sold out
Share
Behold this remarkable tea pot, boasting an impressive age of over 150 years.  Long before there was electricity, someone had this gorgeous teapot displayed on their sideboard reflecting the flame of a candle!
Impeccable designs adorn the body of the pot which sits on a separate base with tall elaborate legs.  The legs themselves are a treasure, look closely at the acanthus leaf garland with cascades of roses falling down to a graceful paw foot.  The pot is attached to the base with chains and keys so that it could be securely placed while sitting on atop the warmer.  Unlock one chain and it could be tipped and poured, unlock both and the whole pot can be removed.  Imagine the time it took to create all of the details of this piece, note the shell on the base of the decorated pot, the different yet coordinated patterns on the bottom, body and lid!
It was meticulously crafted between 1842-1864 by the esteemed Elkington & Co., one of the most prominent names in English silver and one of the foremost authorities in silver plate. The company's origins trace back to 1836 when they started as a group of skilled silversmiths in Birmingham, and soon after, they ventured into refining gilding techniques. In 1838, Elkington & Co. successfully discovered and patented a revolutionary electroplating method, revolutionizing the production of silver electroplated wares by 1840.
This historic tea pot's legacy may extend to the momentous Great Exhibition of 1851 held at London's magnificent Crystal Palace in Hyde Park where Elkington & Co exhibited their wares. One can only imagine if this very tea pot graced their exhibit, capturing the attention of visitors - it regal appearance certainly befits a queen's taste.
The condition of this antique treasure is truly extraordinary, just a few inconspicuous spots of very minor wear, most notably on the handle.  Otherwise it shines almost like a brand new piece, even the interior. It's truly a rarity, although I have noticed with the Elkington Brand, their silver ages in the most incredible way. I have yet to come across another antique as breathtaking and in such wonderful condition as this masterpiece! This is 15.25" t x 12" wide. 
View full details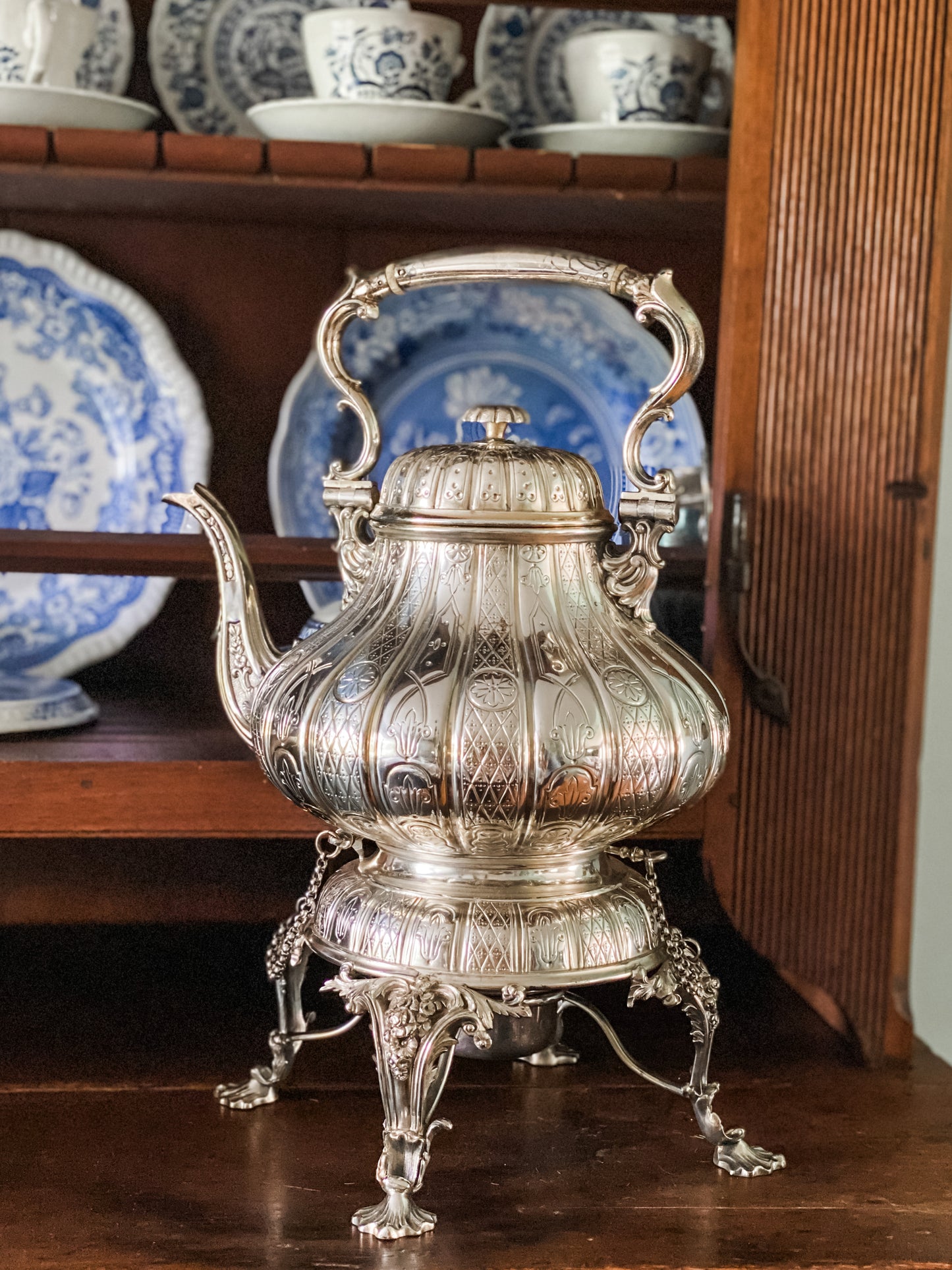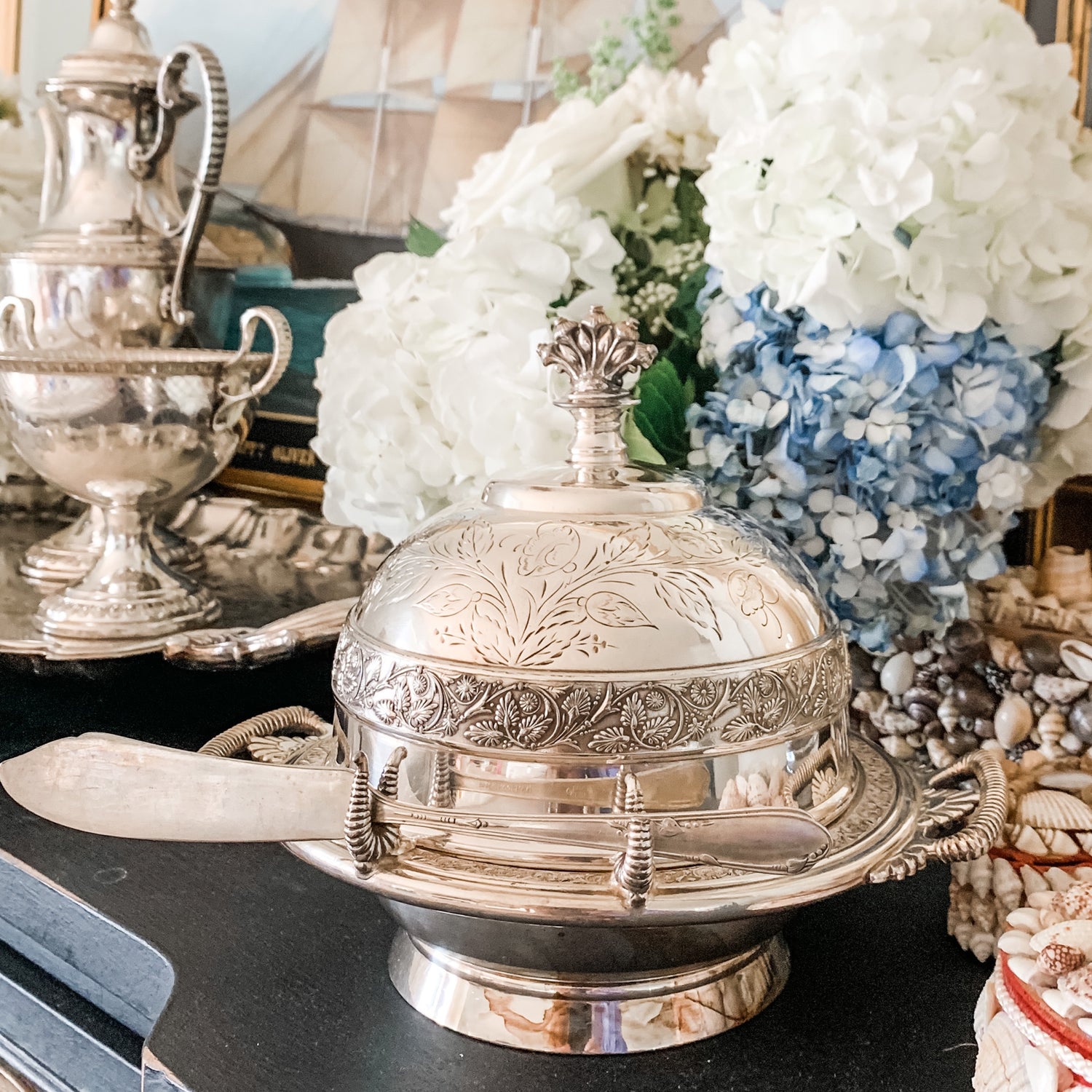 Welcome Home
Raspberry and Royal vintage and antiques are curated with timeless taste so you can be confident your home conveys the finest design and the comfort of a well-decorated space.