Regular price
$215.00 USD
Regular price
Sale price
$215.00 USD
Unit price
per
Sale
Sold out
Share
Wallace Silversmiths began operations in 1835 and over the years it had several different variations of the name Wallace but uniquely it did not give up its name and become part of International Silver in the early 1900's, as most other American Silver Companies did. (More history below).  Its most popular pattern ever was and still is "Wallace Baroque", which was created in 1941. This huge Wallace Baroque  tray is 28" x 20.5"! It is has a deep oval bowl which is trimmed with a very wide, scalloped edge of ornately designed flowers, leaves, swags, shells and swirls.  The handles are very substantial as are the four acanthus leaf legs.  The center is shiny silver plate. It is fabulous! Faint surface scratches - particularly along top - see photos - but otherwise very good condition for age.
Interesting history (from Wikipedia):
It was founded by Robert Wallace who was born in Prospect, Connecticut, on November 13, 1815. He was the son of Scottish immigrant and silversmith James Wallace and his wife Irene (Williams), who had immigrated in the late 18th century.  The boy had only a limited education, such as the sons of the farmers of that period received.
At the age of 16, Robert Wallace became an apprentice to Captain William Mix, a renowned spoon maker for the Meriden Britannia Company A Meriden Britannia apprenticeship was highly sought after because the firm was the most successful cutlery and hollowware-producing firm in the Northeast.
Having mastered the art of silver craft, Robert Wallace left his apprenticeship, purchased a dilapidated gristmill, and began to produce his own cutlery. By 1833, Wallace's silver shop was up and running. As Wallace was skilled in the art of spoon making, Wallace's only product was spoons.
Innovation
One day, while shopping in New York City, Wallace happened upon a piece of cutlery made of a nickel alloy called German silver that had been produced by Dixon and Sons of Sheffield, England. Impressed by the quality and strength of the piece, Wallace bought the formula from the German chemist Dr. Louis Feuchtwanger who had a small bar of that metal from Germany for the then unheard sum of $20 and went on to build these new nickel silver spoons. Later he found a man who had brought the recipe for making the metal. Wallace purchased that too. In his factory, he then compounded the first German silver made in America and pioneered the new industry.[6]
View full details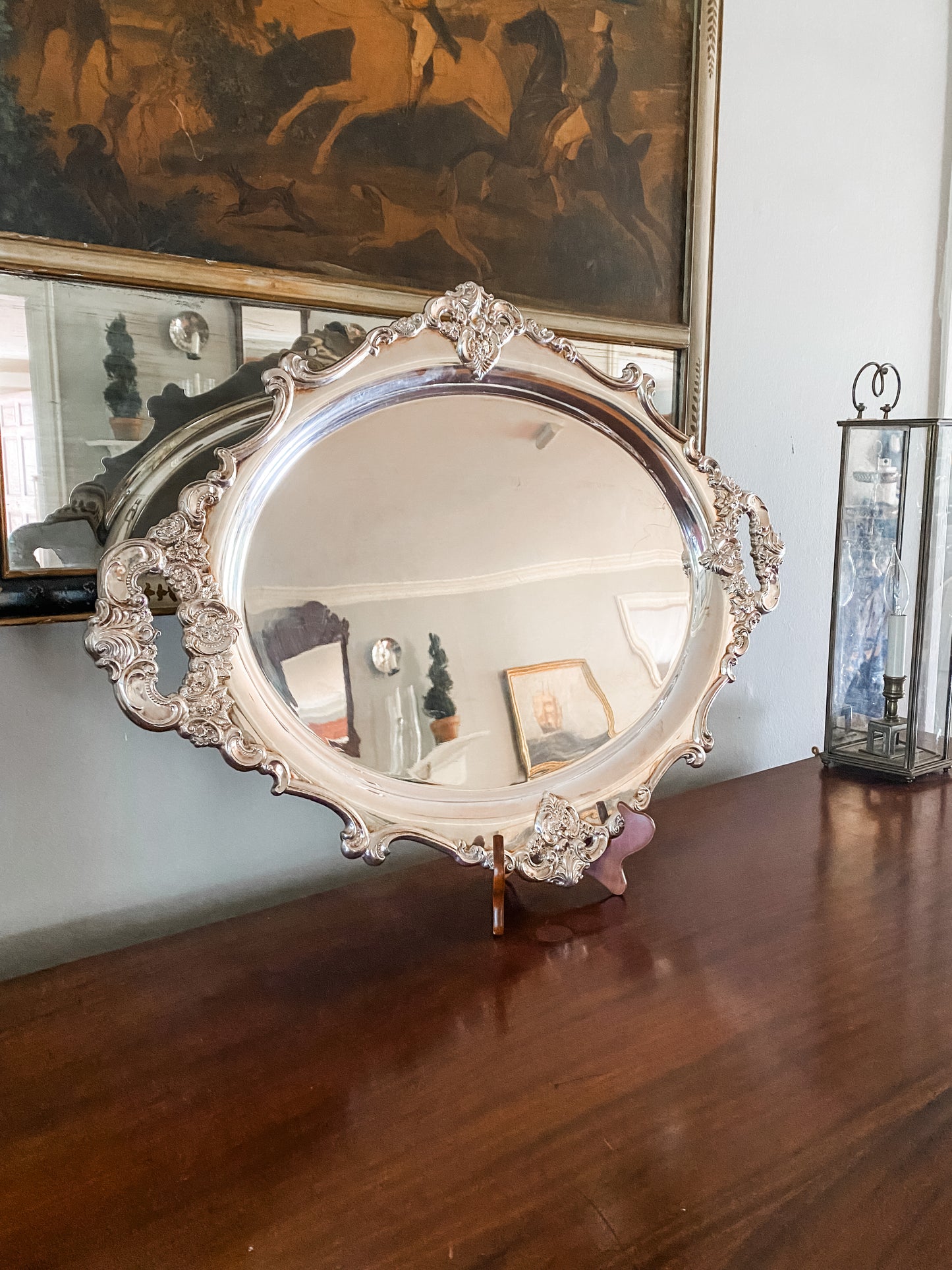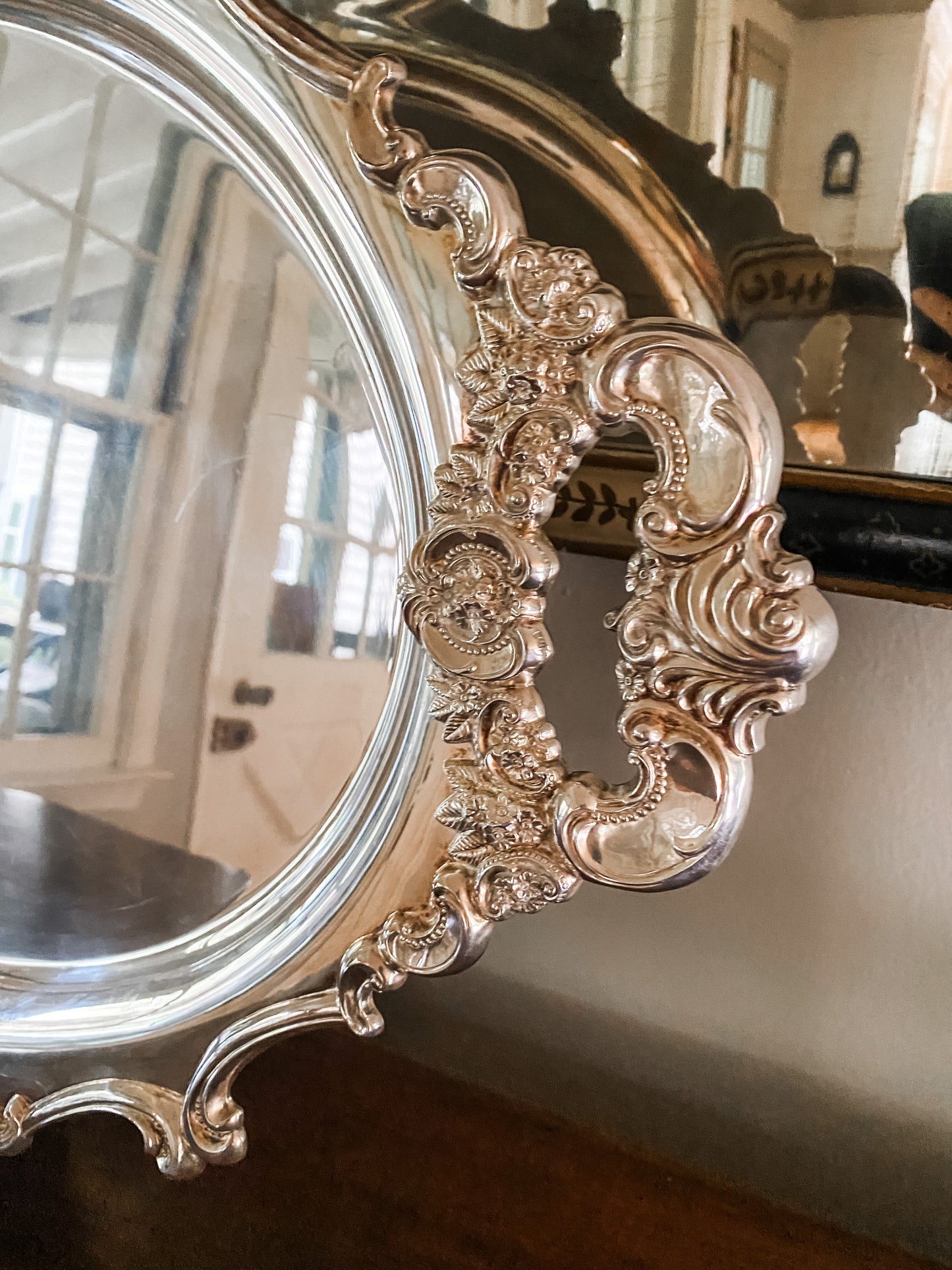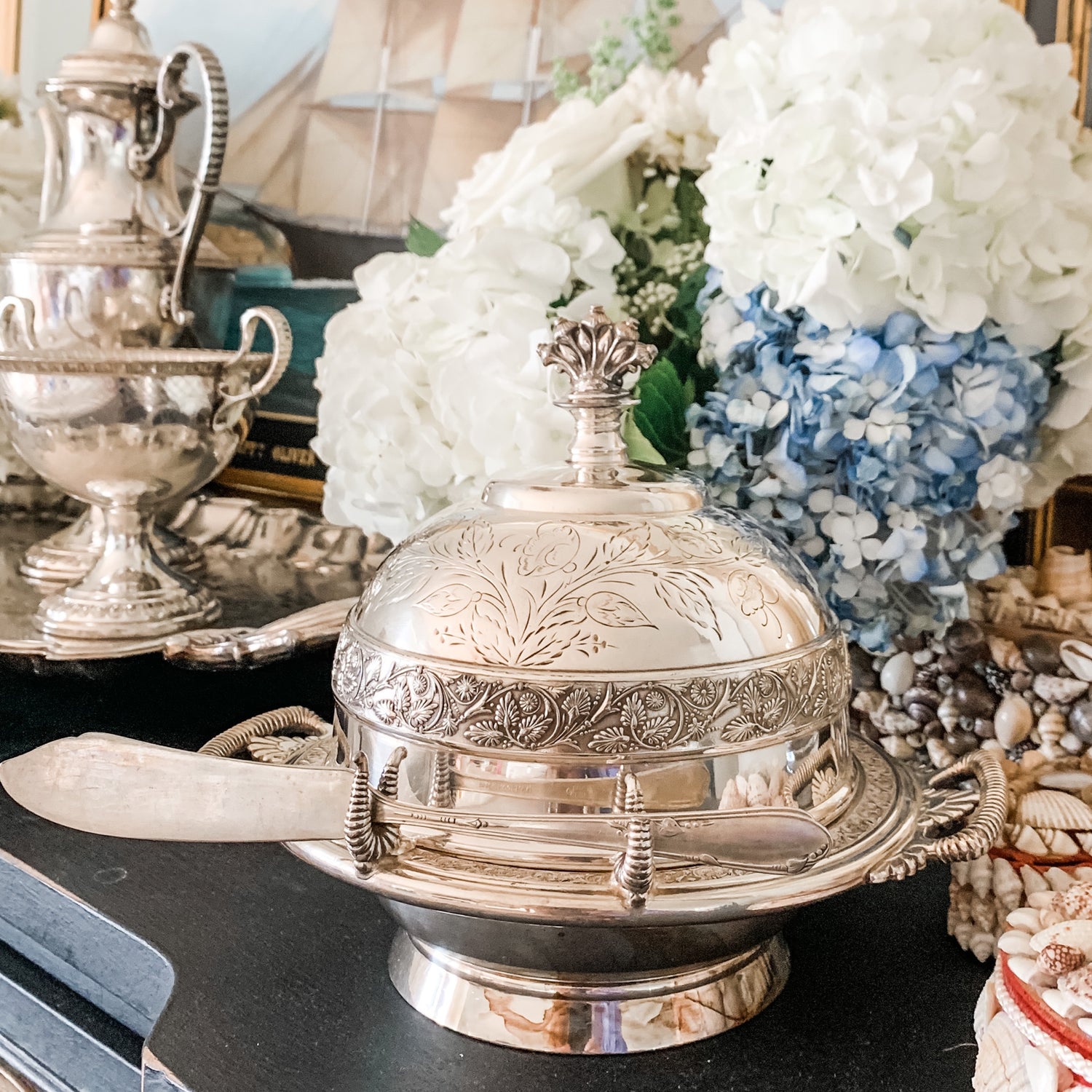 Welcome Home
Raspberry and Royal vintage and antiques are curated with timeless taste so you can be confident your home conveys the finest design and the comfort of a well-decorated space.