Regular price
$575.00 USD
Regular price
Sale price
$575.00 USD
Unit price
per
Sale
Sold out
Share
This lovely hot water or hot tea urn is a real treasure!  I've talked about "Old Sheffield Plate" many times and this piece may be the oldest I have had.  It was evaluated by a my silver expert and was identified as "Old Sheffield Plate".  I will explain more below but "Old Sheffield Plate" was a process of sandwiching silver plate over copper on both sides and forming sheets.  It was a tedious hand crafted process that is now very collectible and rare.  The older the piece the simpler the decoration and form which is why this samovar is likely from the late 18th century.  Note the acorn finial, the arched handles mounted with leaves, and the beaded trim.  The fabulous spigot  turns on and off with the handle made from a natural (Often these handles are not still present)  It does not have a warmer underneath as they were not invented until the 1800's but it shows where a special piece of metal would be heated and sit on the bottom of the pot to heat the water.  This is a special heirloom, in excellent condition for a piece that is almost 250 years old! Probably created around the time of the Revolutionary War! 16" tall x 12" wide.
In the photos I try to point out the clues to the identification of "Old Sheffield Plate", the rolled edges underneath and the dovetailed seam on the lid.  Look closely where I am pointing, you will see a seam, where the sheet of silver connected and it has tiny dovetails!   
More History of "Old Sheffield Plate" 
In 1743, Thomas Boulsover, a Sheffield cutler, accidentally discovered that silver could be fused onto copper while repairing a knife handle. This led to the creation of Sheffield Plate, a more affordable alternative to silver. Boulsover began producing buttons and other small items, but his business couldn't expand due to funding issues and bad sales agent recommendations. Other manufacturers in Sheffield saw the potential and started their activity around 1762-1765, with Josiah Hancock producing larger items like coffee pots and candlesticks. Different techniques, such as single-lapped, double-lapped, and silver lapped edge, were introduced from 1768 to 1815.
The craft of Sheffield Plate spread from Sheffield to Birmingham and the rest of England, with notable manufacturers including Matthew Boulton, Thomas Bradbury, Samuel Roberts, and Thomas Nicholson. This affordable alternative became immensely popular, allowing the middle class to own items resembling silver, which was previously limited to aristocrats. The popularity of Sheffield Plate continued until the invention of electro-plating in 1838, which eventually led to the decline of Old Sheffield plate production, though some pieces were still made for another 20 years.
View full details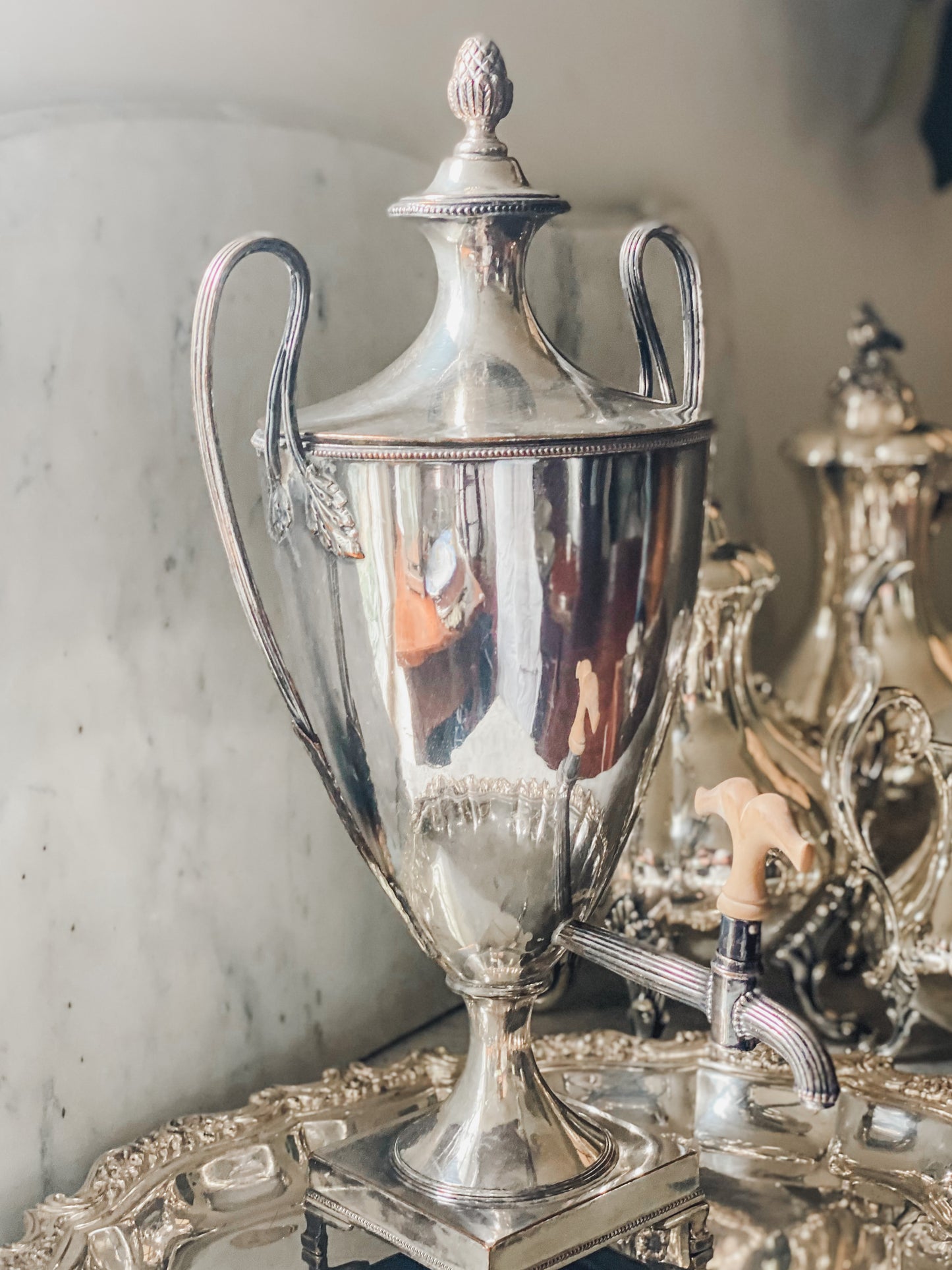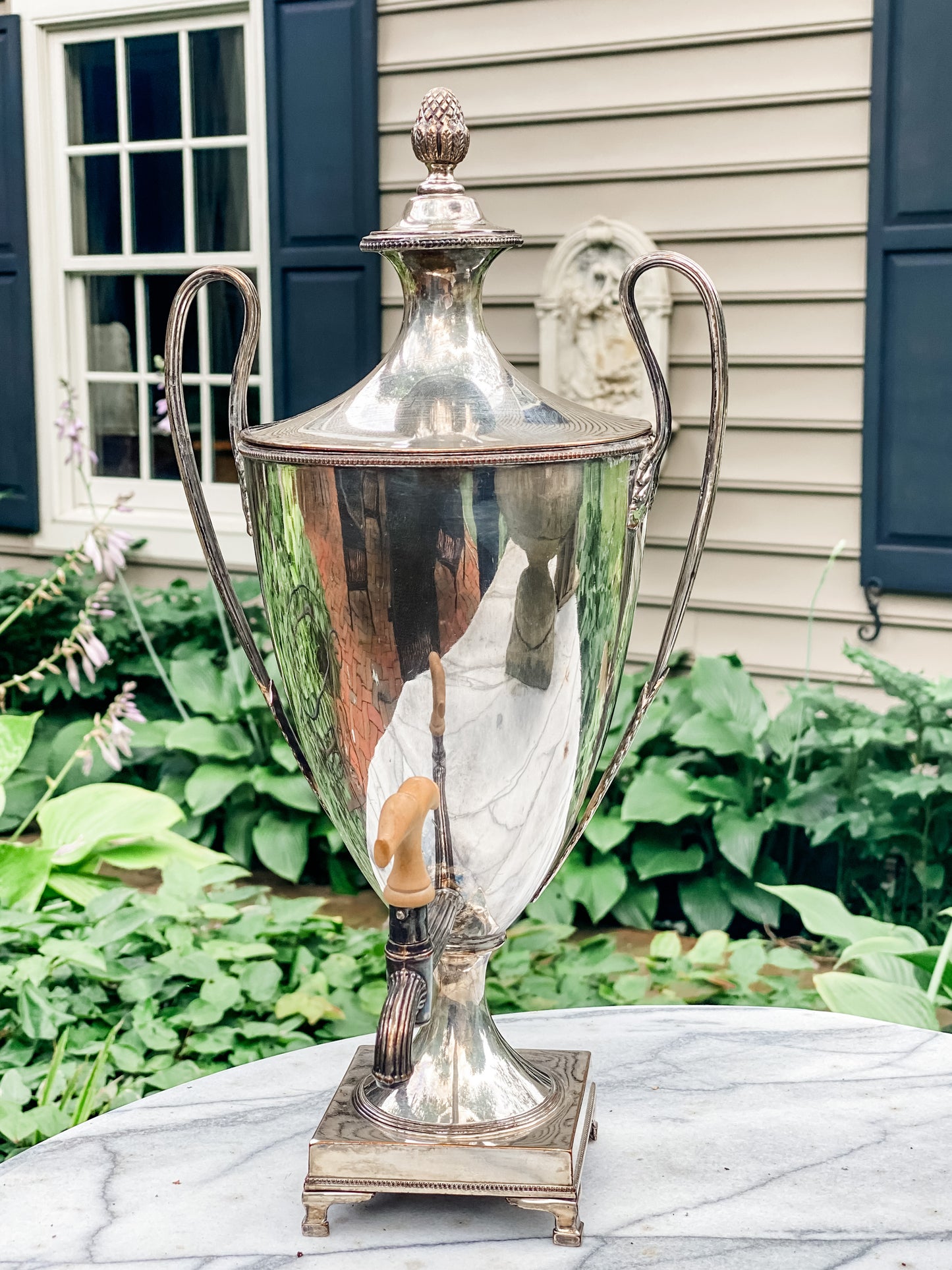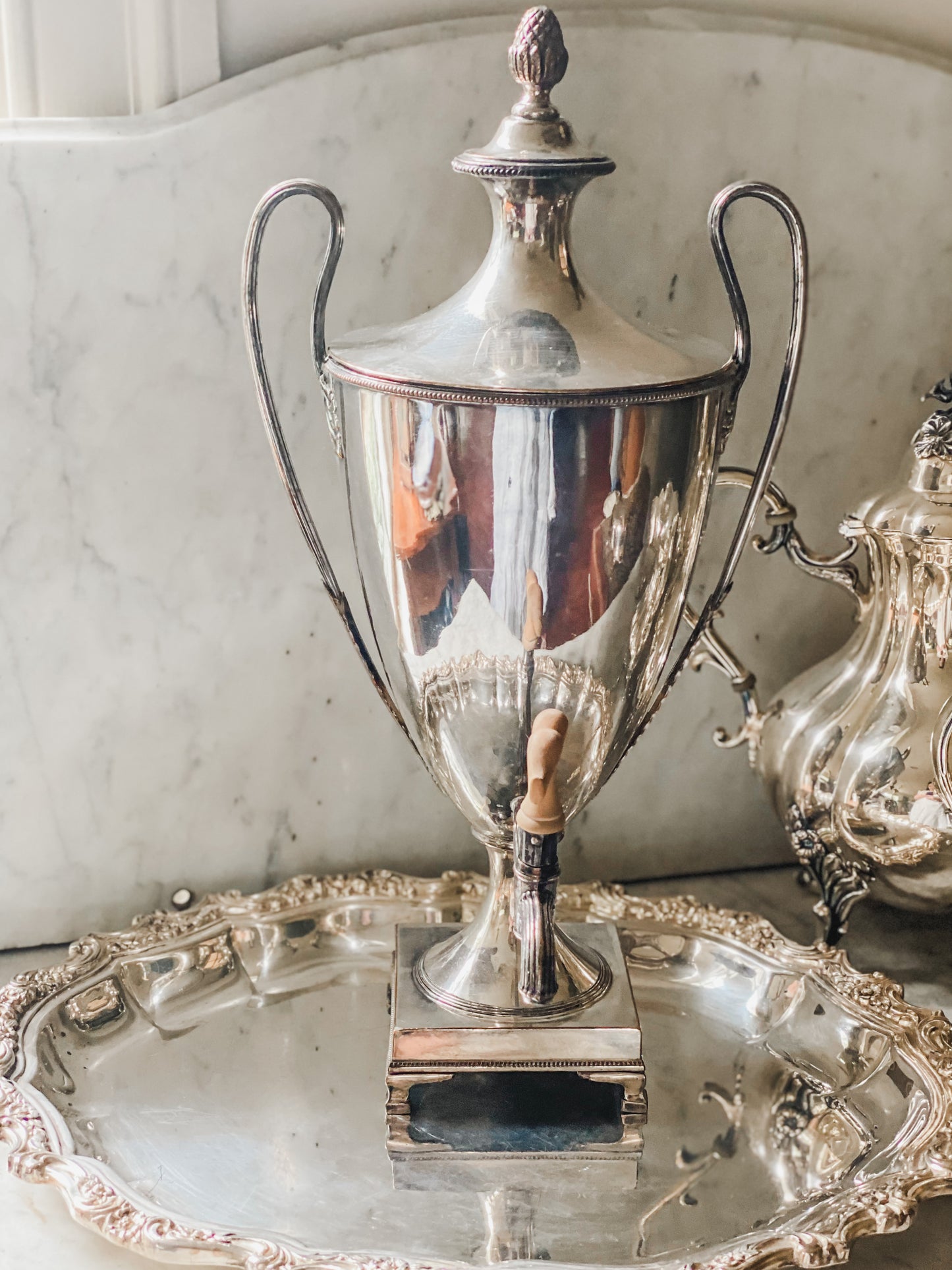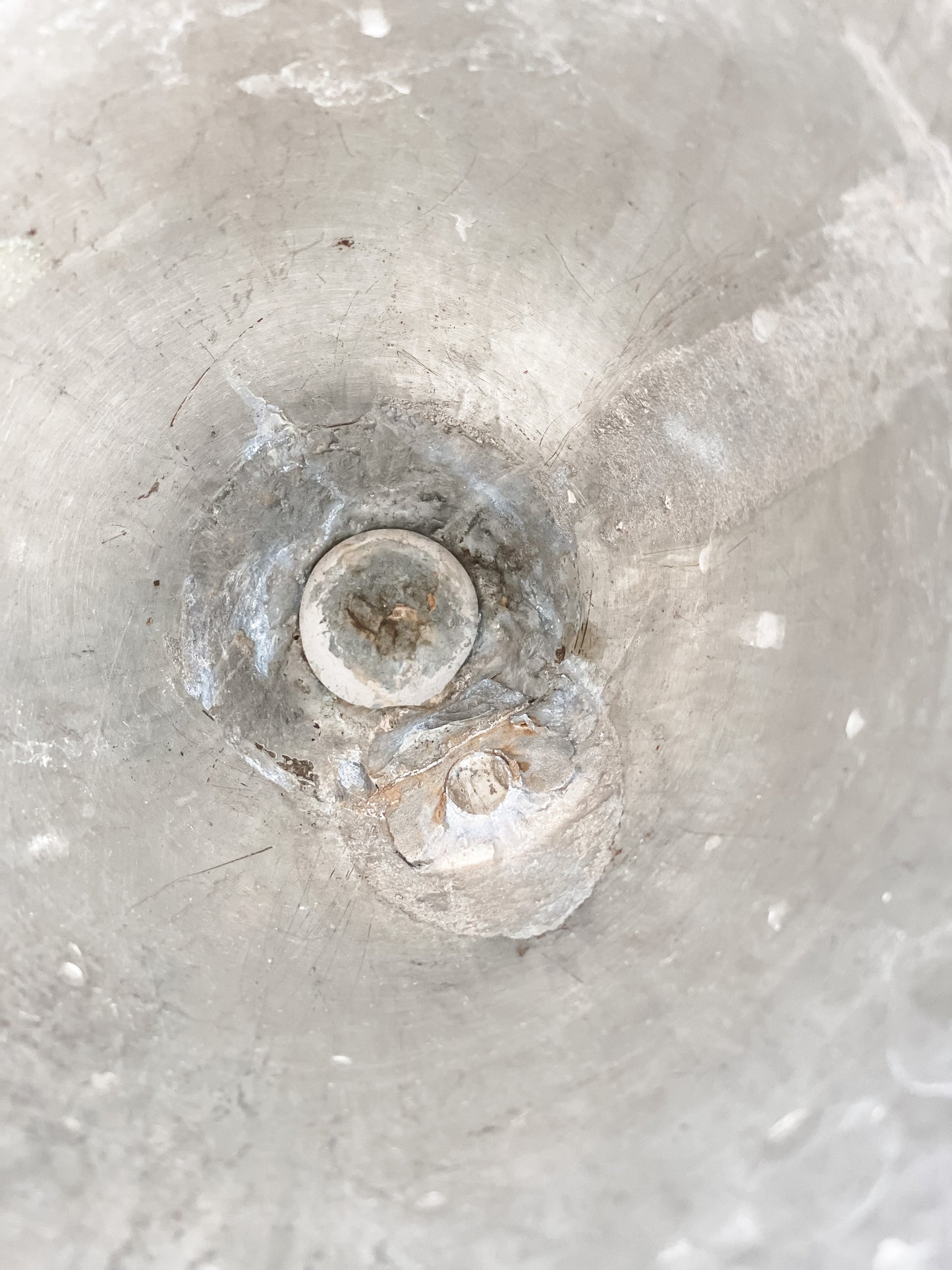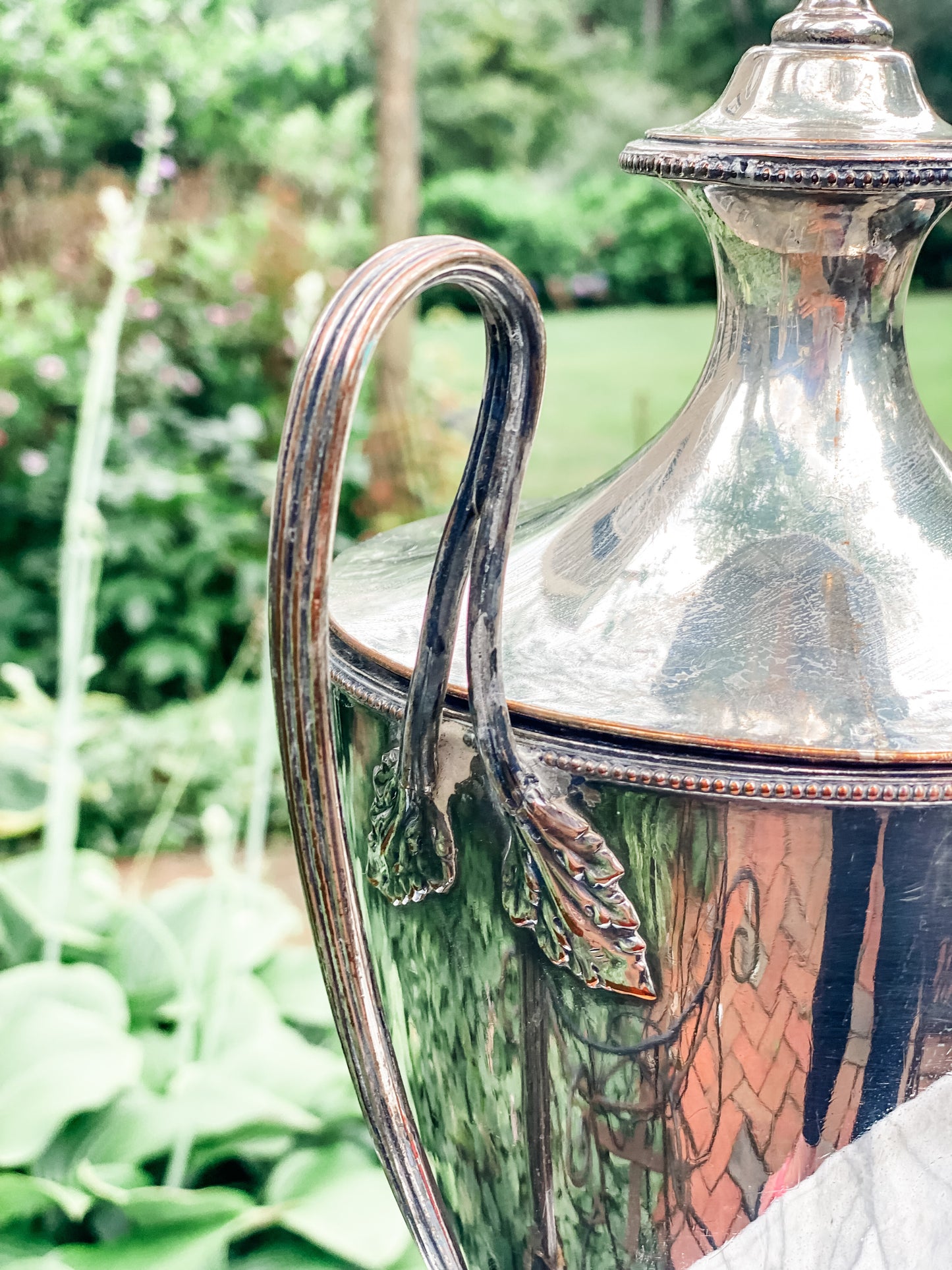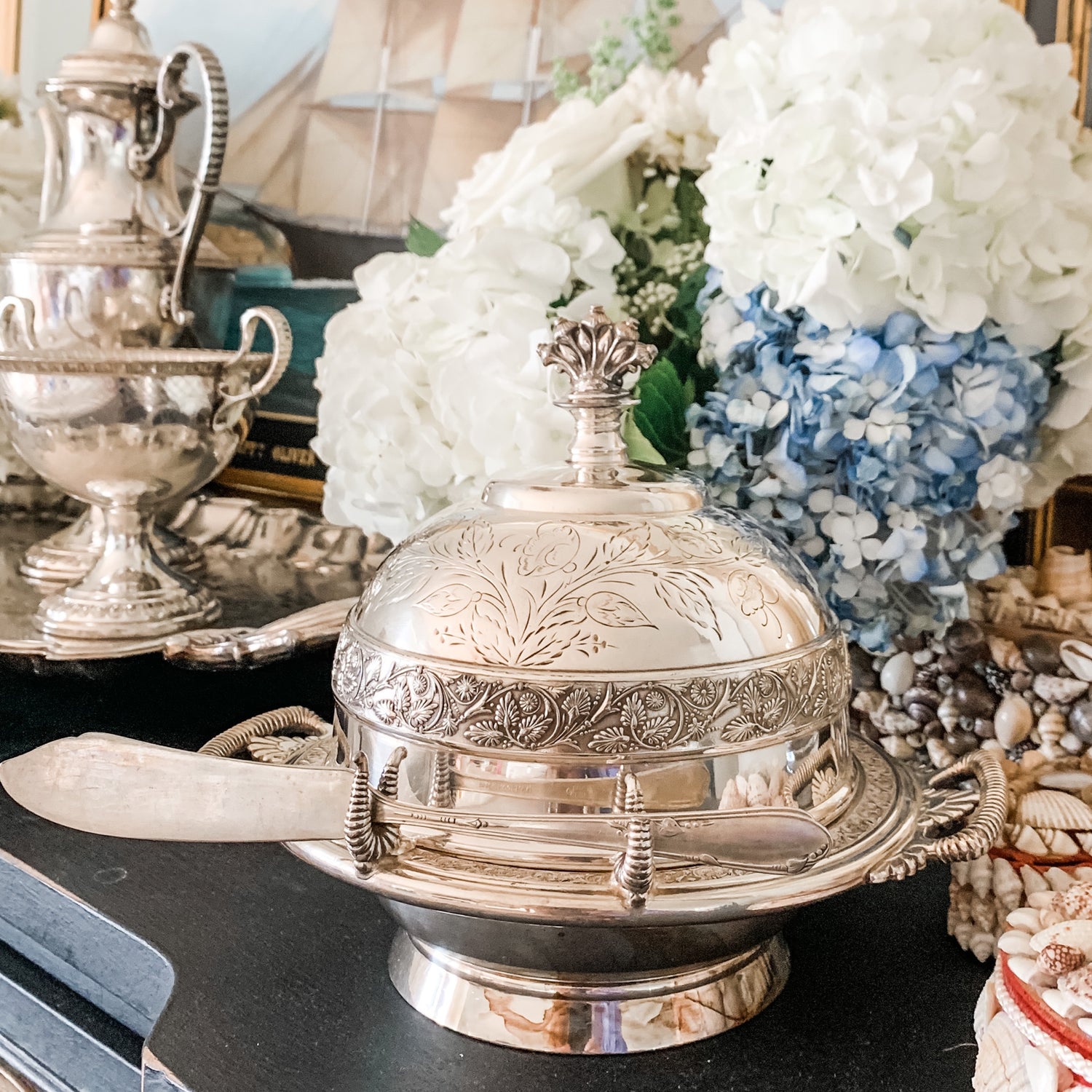 Welcome Home
Raspberry and Royal vintage and antiques are curated with timeless taste so you can be confident your home conveys the finest design and the comfort of a well-decorated space.